Cement Additives for G

routs
Nordic Geo Support recognises the importance of combining local, personalised support with the right products to meet the project challenges of our customers. Working with Fosroc, a leading international manufacturer and supplier of chemicals for construction and mining customers with leading brands and specialist knowledge in concrete and cement solutions, we offer a comprehensive range of products for the challenges faced in the Nordic region. Nordic Geo Support with Fosroc can offer total solutions to customers, including advice, training and site support.
Concrete Admixtures
Working with an industry leader in concrete admixtures, we can offer a series of products, which deliver high quality, exceptional performance and cost-effective solutions.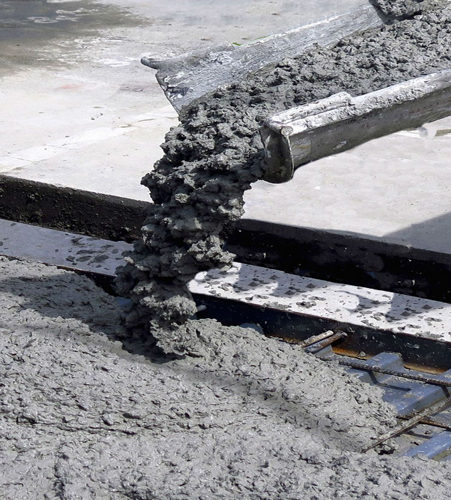 Fosroc manufactures and supplies: 
Superplastici

s

ers

 

Plastici

s

ers

 

Accelerators

 

Corrosion inhibitors

Viscosity

m

odifying

admixtures

Integral waterproofing admixtures

 

Curing compounds

 

Stabili

s

ers

 
At the cutting edge of technology, these concrete admixtures include the Aura and Structuro series, which provide the highest performance under all conditions, offering the required workability, slump retention and high pumpability in fresh concrete even in harsh environments.
Products to modify and improve the properties of fresh and hardened concrete, grouts or mortars.
More information – contact Nordic Geo Support
Cement Additives
Nordic Geo Support work with industry leaders in the cement sector that supply liquid and powder additives to enhance quality, improve grinding efficiency, milling performance and reduce cement production costs. This comprehensive offer addresses the performance needs of materials including cement, limestone, coal, petroleum coke and slag, and quality enhancers for Ordinary Portland Cement, Hydraulic Cement, Composite Cement and Blended Cement. 
Products that enhance cement quality, improve grinding efficiency and reduce production costs.
More information – contact Nordic Geo Support